Product Engineer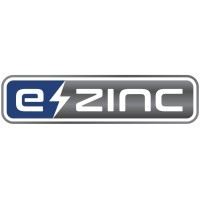 e-Zinc
Product
Toronto, ON, Canada
Posted on Friday, March 17, 2023
About e-Zinc
e-Zinc is an energy storage venture based in Toronto with a breakthrough technology poised to disrupt the market. As the global energy grid moves to higher levels of penetration of renewable energy, there will be an exponential increase in demand for low-cost, flexible, long-duration energy storage. This is the market targeted by e-Zinc, the first in the world to "metalize" electricity.
e-Zinc is on an incredible trajectory, which is illustrated by many significant funding and award milestones that recognize its unique technology and strong business plan, including:
Raised more than CAD $75M in equity
Investors include Toyota Ventures, Eni Next, BDC, Evok Innovations, and Anzu Partners
Named to the Global Cleantech 100 two years in a row (2022 and 2023) as one of the top 100 most promising cleantech companies across the world
$1M grand prize winner of Impact Canada's Charging the Future Challenge
Awarded a $2M grant from Sustainable Technology Development Canada
Now that the company is well-capitalized, e-Zinc is now looking to expand its talented team to bring its technology to market to support the renewable energy transformation.
Opportunity
Reporting to the Lead Systems Engineer and working within the Engineering Administration team, the Battery Energy Storage System (BESS) Product Engineer is responsible for the definition and development of the e-Zinc BESS product based on customer use cases, applicable regulations, and the roadmap for e-Zinc's commercial products. This role will focus on product scope and requirements which consider function, manufacturing, maintenance, support, logistics, phase-out, and disposal of the e-Zinc BESS product system including the cell, BMS, power systems, and containerization. Additionally, the Product Engineer is expected to play dynamic roles in participating or leading specific projects within the Engineering Team. This role is based out of our facility in Etobicoke, Ontario.
Responsibilities
Consider all customer, stakeholder, technical, programmatic, and safety requirements when evaluating the inputs necessary to achieve a successful product
Create documentation such as Product Requirement Documents that accurately reflect the needs of both the business and clients
Determine the overall scope of needs for the product system from concept, through feasibility, detailed design, and cross-functional NPI
Generate and manage requirements for e-Zinc products and systems as well as off-the-shelf hardware/software products incorporated into e-Zinc products and systems
Evaluate costs, system architectures, and operational requirements for customer use cases
Consider all interactions between the different elements of the product system
Analyze for any potential incompatibilities with interfaces as early as possible
Understand the limitations of testing and any assumptions that are made
Monitor and report on e-Zinc internal and customer field installation performance, support issues, feature requests, and change requests
Conduct Failure Modes and Effects Analysis (FMEA) on overall BESS and interfacing subsystems as required
Work with the Engineering Project Manager to ensure BESS product scope and requirements are captured in workplans and schedules are built out accordingly
Work closely with the engineering teams to ensure designs meet requirements and review verification and validation testing to identify deficiencies & corrective actions
Support engineering team during commissioning, operations, and service of e-Zinc BESS installations
Work with the VP Engineering to support engineering cost estimations and total cost of ownership of system to the customer
Qualifications
Required:
Significant experience in an NPI role taking a product through its life-cycle, ideally relating to Battery Energy Storage, Electric Vehicle (EV), or renewable power products
Minimum undergraduate degree in Engineering Science, Electrical, System Design, or related engineering field
Wide range of interest and knowledge base in multiple engineering disciplines; ability to quickly grasp and develop a working knowledge of the subject matter from chemical, electrical, electronics and firmware/software disciplines to develop engineering solutions at a system level
Registered with the Professional Engineers of Ontario (PEO) or ability to qualify
Superior time management and organizational skills
A self-starter and adaptive learner
Exceptional communications skills – oral, written, and presentations
Preferred:
Advanced degrees, significant industry, and field experience are preferred
Experience with Simulink and Requirement Management Tools
Background in Control Systems Development
Solid understanding and experience in associated regulatory, safety, product design and development of new energy storage products
Passionate about bringing cleantech energy innovation to market
Experience with Microgrid control, Energy Management Systems (EMS), Behind-The-Meter storage, Electric Vehicle (EV) Charging, Automotive Development, Aerospace Development, Solar and Wind power generation, Distributed Energy Resources (DER), and related Power flow and Energy modeling
Studies show that individuals in underrepresented groups tend to not apply for roles if they feel they do not meet all the listed criteria. If you find you are passionate about a role and meet a good portion of the items listed, we encourage you to apply!
---
At e-Zinc we are proud to be an equal opportunity employer where we consider, celebrate, and embrace diversity. We thrive in an environment of mutual respect and welcome all applicants.