Battery Simulation Specialist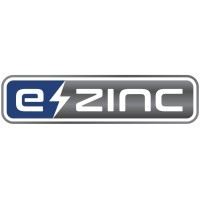 e-Zinc
Toronto, ON, Canada
Posted on Saturday, April 15, 2023
About e-Zinc
e-Zinc is an energy storage venture based in Toronto with a breakthrough technology poised to disrupt the market. As the global energy grid moves to higher levels of penetration of renewable energy, there will be an exponential increase in demand for low-cost, flexible, long-duration energy storage. This is the market targeted by e-Zinc, the first in the world to "metalize" electricity.
e-Zinc is on an incredible trajectory, which is illustrated by many significant funding and award milestones that recognize its unique technology and strong business plan, including:
Raised more than CAD $75M in equity
Investors include Toyota Ventures, Eni Next, BDC, Evok Innovations, and Anzu Partners
Named to the Global Cleantech 100 two years in a row (2022 and 2023) as one of the top 100 most promising cleantech companies across the world
$1M grand prize winner of Impact Canada's Charging the Future Challenge
Awarded a $2M grant from Sustainable Technology Development Canada
Now that the company is well-capitalized, e-Zinc is now looking to expand its talented team to bring its technology to market to support the renewable energy transformation.
Opportunity
We are seeking a highly motivated and experienced Battery Simulation Specialist to join our Engineering department in Etobicoke, Ontario. The ideal candidate will have a strong background in battery system simulation, with experience in electrochemical, fluid mechanical and heat transfer modeling. The candidate will be responsible for developing and implementing simulation models using COMSOL and Python. This position involves collaboration with scientists and engineers from Engineering and Technology Development departments to gather required parameters/data to validate and test the models.
Position Scope and Responsibilities

Develop and implement simulation models for battery systems using COMSOL and Python

Utilize expertise in Matlab Simulink to model and simulate system-level management, including designing and implementing control

algorithms, analyzing system behavior, and optimizing performance

Simulation projects include electrochemical, fluid mechanical, and heat transfer models
Analyze and interpret simulation results to identify performance issues and areas for improvement
Work closely with other engineering teams to ensure that simulations accurately represent system behavior
Collaborate with battery chemistry and materials experts to refine simulation models and parameters
Work with engineers and scientists to develop the digital twin of the Zinc-Air battery
Continuously evaluate simulation models and make recommendations for improvements
Participate in cross-functional teams to design, optimize and test new battery systems
Stay up-to-date on the latest advancements in battery system simulation and incorporate new techniques and tools as appropriate
Qualifications
Required:
Bachelor's or Master's degree in Mechanical Engineering, Chemical Engineering, or a related field
Minimum of 2 years of experience in battery system simulation
Proficiency in COMSOL, Python, and MATLAB
Strong knowledge of electrochemical, fluid mechanical and heat transfer modeling
Demonstrated ability to analyze and interpret simulation results to identify performance issues and areas for improvement
Excellent communication and collaboration skills, with the ability to work effectively in a cross-functional team environment and effectively share data results and findings across all organizational levels, including the executive leadership team
Experience with battery chemistry and materials is an asset
Experience with Solidworks modeling, engineering drawings, and freehand sketching is a plus
Personal accountability and commitment to achieving and exceeding goals and objectives
Superior time management and organizational skills
High energy self-starter and multi-tasker who thrives in a fast-paced startup environment
Studies show that individuals in underrepresented groups tend to not apply for roles if they feel they do not meet all the listed criteria. If you find you are passionate about a role and meet a good portion of the items listed, we encourage you to apply!
---
At e-Zinc we are proud to be an equal opportunity employer where we consider, celebrate, and embrace diversity. We thrive in an environment of mutual respect and welcome all applicants.