Facilities Manager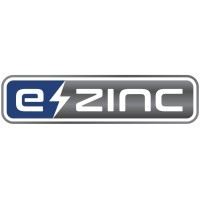 e-Zinc
Operations
Toronto, ON, Canada
Posted on Thursday, April 20, 2023
About e-Zinc
e-Zinc is an energy storage venture based in Toronto with a breakthrough technology poised to disrupt the market. As the global energy grid moves to higher levels of penetration of renewable energy, there will be an exponential increase in demand for low-cost, flexible, long-duration energy storage. This is the market targeted by e-Zinc, the first in the world to "metalize" electricity.
e-Zinc is on an incredible trajectory, which is illustrated by many significant funding and award milestones that recognize its unique technology and strong business plan, including:
Raised more than CAD $75M in equity
Investors include Toyota Ventures, Eni Next, BDC, Evok Innovations, and Anzu Partners
Named to the Global Cleantech 100 two years in a row (2022 and 2023) as one of the top 100 most promising cleantech companies across the world
$1M grand prize winner of Impact Canada's Charging the Future Challenge
Awarded a $2M grant from Sustainable Technology Development Canada
Now that the company is well-capitalized, e-Zinc is now looking to expand its talented team to bring its technology to market to support the renewable energy transformation.
Opportunity
The Facilities Manager will be integral to maintaining our current facilities and provide direction as we construct our third and largest location. While reporting to the Chief Operating Officer (COO), this role will provide guidance to day-to-day facilities operations as well as manage our move to a new facility while ensuring optimal operation of our other temporary locations. This is an impactful opportunity as we grow our organization in size and scope, implement best practices, manage our resources, and ensure a safe environment for all.
Duties/Responsibilities:
Manages space allocation across e-Zinc's facilities, including working with department leaders for workspace and desk assignments
Supervise and manage the Facilities Coordinator, including assigning day to day work and prioritizing requests from various departments
Maintains safety and security of all facilities. Works with HSE Manager to ensure safety standards are followed
Coordinates all building services including scheduling and supervising building contractors and managing maintenance schedules and inspections for facilities and relevant equipment. Responds to urgent maintenance calls if required
Project manage renovations, sourcing new locations and location moves, including organization of equipment relocation and people transitions
Responsible for purchasing and stocking personal protective equipment (PPE), building supplies and other consumables
Organizes waste disposal and recycling requirements for all facilities
Manage relationships and coordinate with vendors and suppliers as required
Participates in emergency preparedness planning for all locations
Performs other related duties as assigned
Qualifications
Required:
Extensive experience in Facilities Management, Facilities Engineering or related experience such as project management, business management or construction management
Background in a manufacturing or automotive environment
Excellent verbal and written communication skills
Proficient in Microsoft Office Suite or related software necessary to create and maintain reports and logs
Excellent organizational skills and attention to detail
Ability to perform well in a fast-paced environment
Creative problem-solving skills
Ability to spend extended periods standing and walking throughout facilities
Valid G license and clean driving record, able to travel between locations in the Toronto area
Assets:
Ability to operate lift truck, pallet jack and other mobile equipment (training records required to validate competency).
Able to lift up to 25 pounds at times
Skills to complete minor repairs on site when needed
Studies show that individuals in underrepresented groups tend to not apply for roles if they feel they do not meet all the listed criteria. If you find you are passionate about a role and meet a good portion of the items listed, we encourage you to apply!
---
At e-Zinc we are proud to be an equal opportunity employer where we consider, celebrate, and embrace diversity. We thrive in an environment of mutual respect and welcome all applicants.