Technical Sales Representative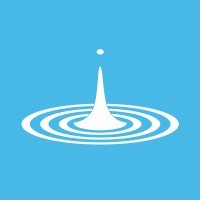 Liquid Instruments
IT, Sales & Business Development
Posted on Wednesday, July 20, 2022
Liquid Instruments makes technology for students, engineers, and scientists to enable them to learn, create, and discover. Founded by a team of scientists at the Australian National University and NASA's Jet Propulsion Laboratory, our team developed ultra-sensitive instrumentation for measuring gravitational waves and has deep expertise in high-speed digital signal processing. We used the technology to create a new breed of software-defined instrumentation for test and measurement that enables users to acquire data, generate signals and control their experiments.
Our platforms combine the processing power and reconfigurability of FPGAs with intuitive user interfaces, delivering a breakthrough combination of versatility, performance, and cost.
Liquid Instruments is based in Solana Beach (San Diego), California and Canberra, Australia, where we have grown from an idea to a 50-person team. We are constantly working across time zones and prioritize communications so that we can stay in sync across the globe.
We are recruiting a technical track, business-minded engineer to join our team, and you will initially start as a Sales Development Representative. Our Sales Development Representatives work within the Sales team to discover, establish, and qualify sales and partnership opportunities for research, commercial, industrial, and education applications. They drive product awareness and demand generation, and work cross-functionally with the Application Engineering team to assist customers and answer questions. This role is the start of a career with us, and we expect you will have options to rotate through the company, with growth and career development opportunities in Sales, Marketing, and Application Engineering.
The role will report to the Sales Development Manager, and is based out of our Solana Beach office.
Responsibilities
Responsible for lead generation and qualification on behalf of our sales team.
Hold intelligent and engaging conversations with prospects over the phone and email.
Lead the researching and identification of new customers and their businesses.
Engage current users to expand awareness, educate, ask for referrals, identify new opportunities and develop account/application intelligence.
Support sales team in prepping for sales calls, customizing presentations and assisting with post sales call follow-up materials.
Assist with trade shows and events. Research and vet potential opportunities. Manage the details including set up and logistics, and outreach to attendees on behalf of our sales team.
Diligently use our CRM to capture sales efforts and institutional knowledge.
Qualifications
Bachelor's or master's degree in Electrical Engineering or Physics. Other Engineering / STEM degrees will be considered.
1+ years working in a Sales Development Representative role and /or on a sales team, or in a technical company. Other relevant experience will be considered.
Promotes a strong sense of urgency for reaching goals and key deliverables. Acts without being told what to do. Brings new ideas to the company.
Experience in collaborating across time zones and the ability to work remotely. This will not mean longer working hours but may occasionally require you to work odd hours.
Experience with building - we frequently modify and evolve our processes and we're looking for people who are adaptable and can contribute through their accumulated wisdom.
Experience with a Sales CRM: HubSpot, Salesforce, etc. is a plus.
What we can offer you in compensation
Competitive salary
Comprehensive medical and dental insurance, with 100% premiums paid for employees
Equity position in Liquid Instruments
401(k) plan with company match
Four weeks paid vacation, sick time, and holidays
Experience in a venture-backed startup