Applications Engineer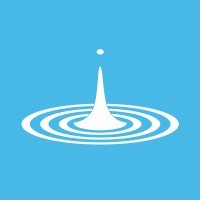 Liquid Instruments
IT
Solana Beach, CA, USA
Posted on Thursday, October 20, 2022
Liquid Instruments makes technology for students, engineers, and scientists to enable them to learn, create, and discover. Founded by a team of scientists at the Australian National University and NASA's Jet Propulsion Laboratory, our team developed ultra-sensitive instrumentation for measuring gravitational waves and has deep expertise in high-speed digital signal processing. We used the technology to create a new breed of software-defined instrumentation for test and measurement that enables users to acquire data, generate signals and control their experiments. Our platforms combine the processing power and reconfigurability of FPGAs with intuitive user interfaces, delivering a breakthrough combination of versatility, performance, and cost.
Liquid Instruments is based in Solana Beach (San Diego), California and Canberra, Australia, where we have grown from an idea to a 50-person team. We are constantly working across time zones and prioritize communications so that we can stay in sync across the globe. We are growing our application engineering and support teams in California and are looking for start-up minded individuals who are familiar with electrical test and measurement equipment. You will provide front line user support for our tools and technologies as well as engage with potential customers in developing unique solutions to their experimental needs.
This individual will support prospective and existing customers with their applications and use cases. You'll troubleshoot, respond to inquiries, and find solutions to technical challenges, and work to improve our support processes through self-serve options like user forums and FAQs. You'll support the sales team on pre-sales calls & technical inquiries, and work with the marketing team on content generation and collateral development. Beyond the day-to-day, you will improve the user experience by contributing to longer term projects and documentation efforts. You're a great communicator who can support the needs of users across various technical backgrounds.
What you'll be working on:
Provide front line end user support for customers/prospects and ensure accurate and timely resolution
Work closely with potential and existing customers to develop hardware and software solutions to their measurement challenges
Spot trends and devise long-term solutions to recurring problems, escalating issues as needed
Funnel customer feedback to business and engineering teams to help us understand how to best serve our customers
Create documentation such as application notes, instruction manuals, and technical documents to improve communication with a broader set of customers
Travel to visit potential customers and demonstrate Liquid Instruments' solutions or support existing customers
Work with customers in development of software measurement solutions through supported programming languages, e.g. Python, LabVIEW, MATLAB
Relevant Experience:
Advanced degree (M.S./Ph.D.) in Electrical Engineering, Optics/Photonics, Experimental Physics, or related field.
3+ years of hands-on experimental/engineering lab experience
Programming skills in at least one of: Python, MATLAB, LabVIEW, C/C++
Experience working in a technical support or technical sales role; diligent in documenting support tickets
Excellent written and verbal communication skills, high expectations for customer support / success
Flexibility in collaborating across time zones.
What we can offer you in compensation:
Competitive salary
Comprehensive medical and dental insurance, with 100% premiums paid for employees
Equity position in Liquid Instruments
401(k) plan with company match
Four weeks paid vacation, sick time, and holidays
Laptop for work use
Experience in a venture-backed startup