Financial Analyst Intern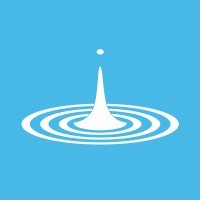 Liquid Instruments
IT, Accounting & Finance
Posted on Thursday, October 5, 2023
Liquid Instruments makes technology for students, engineers, and scientists to enable them to learn, create, and discover. Founded by a team of scientists at the Australian National University and NASA's Jet Propulsion Laboratory, our team developed ultra-sensitive instrumentation for measuring gravitational waves and has deep expertise in high-speed digital signal processing. We used the technology to create a new breed of software-defined instrumentation for test and measurement that enables users to acquire data, generate signals and control their experiments. Our platforms combine the processing power and reconfigurability of an FPGA with intuitive user interfaces, delivering a breakthrough combination of versatility, performance, and cost.
Liquid Instruments is based in San Diego, California and Canberra, Australia, where we have grown from an idea to a 50-person team. We are a fast-paced company and desire an energetic candidate that can take on distinct roles within the organization. Our ideal candidate is a detail oriented individual interested in exploring the world of finance and accounting. As a Finance Assistant Intern, you will work closely with our finance team, supporting various financial functions and gaining valuable insights into finance operations.The candidate must display integrity and have a desire for professional growth.
What you'd be working on:
Assist in performing accounting functions to maintain accurate financial statements in compliance with accounting standards and company policies.
Participate in the invoicing process, including validation of booking requirements and shipping terms.
Contribute to the accounting for inventory, assess inventory tracking and cost of goods sold, and assist in defining, implementing and maintaining relevant processes.
Support the accounts payable and receivable processes, which may involve entering invoices, bills, journal entries, and assisting with check runs and accruals.
Evaluate workflow processes and procedures, and recommend and assist in implementing procedural and system improvements to enhance accuracy and efficiency.
Assist in month-end closing activities to ensure timely reporting and support annual audits.
Generate, analyze and review financial data, create monthly trend reports, and balance sheet reconciliations to ensure the accuracy of financial statements.
Requirements:
Currently pursuing a degree in finance, accounting, or related field.
Strong communication skills, both written and verbal.
An eagerness to learn and a keen attention to detail.
Basic understanding of accounting principles.
Proficiency in Microsoft Excel and a willingness to learn new software tools.
A proactive and adaptable approach to tasks.