Quality Engineer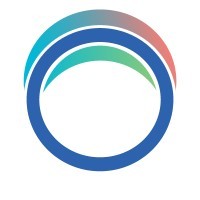 Sofregen Medical
Quality Assurance
Framingham, MA, USA
Posted on Tuesday, January 4, 2022
Sofregen Medical is an emerging medical device company founded in 2014. Sofregen Medical is focused on leveraging the silk protein as a biomaterial for medical applications. Our mission is to provide our patients with a fresh start, restore confidence, and improve their quality of life. Please visit our website at www.sofregenmedical.com for more details on our technology, publications, and research team.
Sofregen Medical is seeking a Quality Engineer to join our Manufacturing team and support the production of Sofregen's commercial silk-based medical device platform. The Quality Engineer plays a vital role in the maintenance of the Quality Management System as well as the daily operation of the laboratory. Duties will include maintaining a system to track equipment calibration & maintenance, environmental monitoring, inventory management, receiving and incoming inspection, and authoring routine Quality Control documentation (e.g. deviations, standard operating procedures (SOPs), batch records, etc.). The Quality Engineer will further collaborate with Manufacturing members to provide general support to critical processes.
Responsibilities:
Quality
Maintain Sofregen's Quality Management System, including documentation related to facility monitoring, product design, SOPs and document change requests.
Providing Quality Assurance support to commercial production by reviewing batch records, deviation reports, work instructions and trending all relevant data.
Monitor routine sanitization procedures of manufacturing tools, parts and processes.
Laboratory Operations
Purchasing and management of laboratory supplies, consumables, and chemical inventory.
Receiving and incoming inspection of all raw materials.
Equipment manager, which includes maintaining a schedule for PM & calibrations, servings as primary point of contact for laboratory service providers and supporting equipment qualification activities.
Oversee facility monitoring procedures and housekeeping per SOPs.
Support Safety Officer to maintain a safe work environment and conduct annual safety training for all lab personnel as needed.
Qualifications:
Bachelor's degree in scientific discipline with 0-2 years of relevant experience in a facility or laboratory operations role.
Understanding of general laboratory facilities, lab equipment, safety systems and procedures
Ability to multitask and adapt in a high paced environment
Self-motivated, organized, and resourceful
Previous involvement with a Quality Management System a plus
Other Requirements
Ability to lift 50 pounds