Mechanical Design Engineer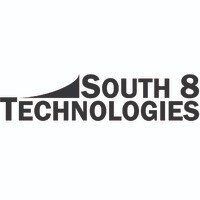 South 8 Technologies
Design
San Diego, CA, USA
Posted on Thursday, June 16, 2022
JOB SUMMARY
Lead on various hardware projects from concept, design, fabrication, to testing on a wide range of device-level components and manufacturing hardware under supervision of senior engineering managers. Hands on and ability to work with team and third-party vendors is critical. Creative problem solving, good attention to detail, and excellent working knowledge of SolidWorks are required.
DESCRIPTION
Become a critical member of our fast-growing team working to develop a breakthrough battery technology to change the way batteries are made and used worldwide to enable a greener future. In this position, you will be a key part of our core team, at the forefront of taking next-generation chemistries and packaging them into advanced battery cells.
We are looking for a full-time Mechanical Design Engineer with excellent attention to detail to join our team in the Bay Park area of San Diego, CA. The ideal candidate can be given a design concept and independently design hardware components and deliver final hardware systems with minimal oversight from the senior engineers. Major tasks may include the design of battery cell test and battery manufacturing hardware. This is a dynamic work environment with several parallel projects with various timelines.
An ideal candidate would have excellent working knowledge with SolidWorks, is creative and hands-on, able to build jigs and fixtures, call and discuss with vendors as necessary, and ability to manage projects from start to completion. Knowledge of LabView, data acquisition units, electrical wiring is also highly desired.
RESPONSIBILITIES
Design and build hardware components unique to our proprietary battery technology
Source and purchase necessary components
Assemble, test, and qualification of hardware systems
Effectively communicate ideas, concepts, designs, and results with the team
Work independently and efficiently to reach goals with target timelines
Deliver epic High Fives
REQUIREMENTS
Bachelor's degree in mechanical engineering or equivalent
Experience using SolidWorks CAD modeling and analysis software to create 3D models and 2D engineering drawings, including the ability to understand and apply GD&T methodology
Familiarity with multiple manufacturing techniques such as machining, sheet metal, soldering, plating, welding techniques and materials such as plastics, metals, etc.
Demonstrated knowledge of DFM, GD&T, FEA, CAD, and drawing standards
Understanding of mechanical engineering fundamentals: properties of materials, solid mechanics, design failure risk analysis, mechanical testing, and technical documentation
Experience in bringing design ideas to concept prototyping.
Ability to prioritize, multi-task, and succeed in an environment with competing demands
Hands-on experience with assembly and basic machining abilities (ex. drill press, sanding)
An aptitude for learning new things and a keen eye for improving processes
Ability to lift 35 lbs.
At the time of posting, the expected starting salary range for this role is $80,000.00 – $120,000.00 annually. The actual pay depends on multiple individualized factors, including education, job-related knowledge, experience, and skills, which will be assessed during the interview process. The comprehensive compensation package for this position may also include other elements, such as health benefits, 401k, and company stock options. The base pay range and package is subject to change and may be modified in the future.
ABOUT SOUTH 8 TECHNOLOGIES
South 8 Technologies, Inc. is a fast growing and well-funded group backed by leading global organizations. We have developed a breakthrough new Liquefied Gas Electrolyte chemistry for next-generation lithium batteries. Our patented technology enables a substantial increase in energy, improved safety, and an exceptionally wide operating temperature. Leveraging conventional materials and manufacturing, South 8 Technologies offers a unique solution for a variety of e-mobility, energy storage, and industrial applications.
South 8 Technologies, Inc. was founded in 2015 and spun out of UC San Diego's Jacobs School of Engineering. We are a diverse team, which values integrity and hard work in an environment that encourages creative thinking, collaboration, and honest feedback. Become a critical member of our team and grow alongside us as we transform the energy landscape.
JOB APPLICATION
Candidates may apply by sending resume to careers@south8technologies.com.
Candidates only – we will not respond to inquiries from third-party recruiters.
South 8 Technologies is an equal opportunity employer.