Director of Manufacturing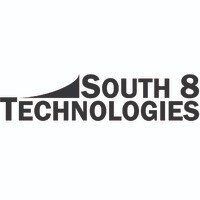 South 8 Technologies
San Diego, CA, USA
Posted on Sunday, March 26, 2023
Job Title: Director of Manufacturing
Location: San Diego, CA – Bay Park area
Position Type: Full-time
Experience Level: 10+ years industry experience and 4+ years managing a team.
Benefits: Medical, dental, vision, life insurance, 401k, paid vacation, stock options, and a great team environment
JOB SUMMARY
Oversee novel electrolyte and battery cell manufacturing operations, ensuring effective and efficient use of facilities and staff. Lead a team of engineers and technicians to drive the transition from low-volume prototype production to high-volume pilot production ensuring capacity keeps pace with quickly accelerating global customer demand.
DESCRIPTION
Become a critical member of our fast-growing team working to develop a breakthrough battery technology to enable a greener future. In this position, you will be a key part of our core team, at the forefront of taking next-generation chemistries and packaging them into advanced battery cells.
We are looking for an experienced, creative, and hands on Director of Manufacturing, with excellent team and project management skills to join our growing team in the Bay Park area of San Diego, CA. This position will drive a lean mindset of continuous improvement to ensure employee safety, product delivery, operating costs, and scale-up of the manufacturing of electrolytes and battery cells. The candidate will manage and help grow a team of engineers and technicians to meet an accelerating global customer demand. This is a dynamic work environment with several parallel projects with various timelines.
An ideal candidate would lead operations in ensuring the highest product quality and compliance to internal and/or external specifications and standards such as GMP and ISO regulations and ensuring statistical analysis tools (e.g., six-sigma) and lean manufacturing techniques are adopting and delivers measurable improvements. Team and project management skills are a must while also taking a hands-on lead on certain projects. Proven track record of building organizational capability and talent. A breadth of background across numerous roles/functions within Manufacturing and Supply Chain with demonstrated success in each area is a plus.
RESPONSIBILITIES
Manage team and material resources for the manufacturing of electrolyte and battery cells, ensuring production, performance, and quality standards are consistently met.
Provide regular updates to management through detailed Gantt charts and/or timelines and production reports.
Participates in development project reviews to ensure products and processes are designed, developed and transferred to meet appropriate compliance/regulation standards plus production goals.
Ensures a healthy and safe working environment, and compliance with federal and state regulations, through collaboration with environmental, health, and safety staff.
Check technical accuracy of work, oversee design and equipment related technical details.
Track manufacturing to ensure efficient use of resources and maximize yields.
Supervises equipment purchase, maintenance, and layout managing a global network of key suppliers.
Assists management team with long-range operating goals to develop future capability for global facilities, equipment, and workforce to ensure capacity meets business needs.
Guide and motivate team by providing data-driven technical direction.
Contribute to technical writing of grants, patents, and reports.
Work independently and efficiently to reach goals within target timelines.
Various other tasks asked of by the company.
Deliver epic High Fives.
REQUIREMENTS
10+ years of industry experience with 4+ years of management experience.
Demonstrated understanding of policies and practices used in manufacturing.
Expert level problem-solving skillset including use of design of experiments, root cause analysis, and six-sigma, lean manufacturing principles.
Ability to prioritize, multi-task, and succeed in an environment with competing demands.
Excellent written and verbal communication skills, and interpersonal effectiveness.
Demonstrated ability to set near and long-term goals and lead a team to accomplish those goals.
Knowledge of batteries, battery make-up, materials, chemistry, and research.
Basic CAD knowledge, including ability to review designs within Solidworks.
Understanding of mechanical engineering fundamentals: properties of materials, solid mechanics, design failure risk analysis, mechanical testing, and technical documentation.
An aptitude for learning new things and a keen eye for improving processes.
Ability to lift 35 lbs.
At the time of posting, the expected starting salary range for this role is $180,000.00 – $220,000.00 annually. The actual pay depends on multiple individualized factors, including education, job-related knowledge, experience, and skills, which will be assessed during the interview process. The comprehensive compensation package for this position may also include other elements, such as health benefits, 401k, and company stock options. The base pay range and package is subject to change and may be modified in the future.
ABOUT SOUTH 8 TECHNOLOGIES
South 8 Technologies, Inc. is a fast growing and well-funded group backed by leading global organizations. We have developed a breakthrough new Liquefied Gas Electrolyte chemistry for next-generation lithium batteries. Our patented technology enables a substantial increase in energy, improved safety, and an exceptionally wide operating temperature. Leveraging conventional materials and manufacturing, South 8 Technologies offers a unique solution for a variety of e-mobility, energy storage, and industrial applications.
South 8 Technologies, Inc. was founded in 2015 and spun out of UC San Diego's Jacobs School of Engineering. We are a diverse team, which values integrity and hard work in an environment that encourages creative thinking, collaboration, and honest feedback. Become a critical member of our team and grow alongside us as we transform the energy landscape.
JOB APPLICATION
Candidates may apply by sending resume to careers@south8technologies.com.
Candidates only – we will not respond to inquiries from third-party recruiters.
South 8 Technologies is an equal opportunity employer.