Assembly Technician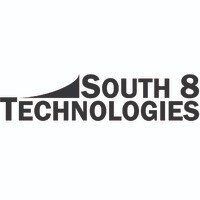 South 8 Technologies
San Diego, CA, USA
Posted on Sunday, July 30, 2023
Job Title: Assembly Technician
Location: San Diego, CA – Bay Park area
Position Type: Full-time
Experience Level: 1-3 years experience in a production environment
Benefits: Medical, dental, vision, life insurance, 401k, and paid vacation.
JOB SUMMARY
Responsible for daily operations on the production floor, including machine operation, cell assembly, movement of raw materials and finished product, testing, inspection, and data entry.
DESCRIPTION
Become a critical member of our fast-growing team working to develop breakthrough battery technology to change the way batteries are made and used worldwide to enable a greener future. In this position, you will be a critical part of our core team, helping take next-generation chemistries and packaging them into advanced battery cells. We are looking for a skilled, dependable, and detail-oriented Assembly Technician, to join our team in the Bay Park area of San Diego, CA.
RESPONSIBILITIES
Assemble battery hardware in a laboratory setting, including inside of a glovebox, fume hood, and under magnification
Operate various welders and machines to complete battery assembly
Basic machining (drill press, sanding) and other tasks (ultrasonic cleaning, packaging)
Visually inspect and test incoming materials using calipers and dial gauges
Follow written procedures to support with preparation, setup, assembly, testing of various tasks
Accurately and comprehensively record work in travelers, batch records, and logbooks
Follow protocols for safe handling of chemicals and hazardous materials
Maintain an organized and functional workspace with general duties such as, but not limited to, stocking laboratory consumables, data logging, cleaning, etc.
Other duties requested by the company
Deliver epic High Fives
REQUIREMENTS
1-3 years of experience working in a production environment (with clean room experience preferred)
Ability to prioritize, multi-task, and succeed in an environment with competing demands
Ability to lift 35 lbs.
Stand for extended periods of time
Dexterous – able to safely grasp, move, or assemble small objects
Proficiency using Microsoft Office products
An aptitude for learning new things and a keen eye for improving processes
At the time of posting, the expected starting salary range for this role is $20 - $34/hour. This is a salary non-exempt position. The actual pay depends on multiple individualized factors, including education, job-related knowledge, experience, and skills, which will be assessed during the interview process. The comprehensive compensation package for this position may also include other elements, such as health benefits, 401k, and company stock options. The base pay range and package is subject to change and may be modified in the future.
ABOUT SOUTH 8 TECHNOLOGIES
South 8 Technologies, Inc. is a fast growing and well-funded group backed by leading global organizations. We have developed a breakthrough new Liquefied Gas Electrolyte chemistry for next-generation lithium batteries. Our patented technology enables a substantial increase in energy, improved safety, and an exceptionally wide operating temperature. Leveraging conventional materials and manufacturing, South 8 Technologies offers a unique solution for a variety of e-mobility, energy storage, and industrial applications.
South 8 Technologies, Inc. was founded in 2015 and spun out of UC San Diego's Jacobs School of Engineering. We are a diverse team, which values integrity and hard work in an environment that encourages creative thinking, collaboration, and honest feedback. Become a critical member of our team and grow alongside us as we transform the energy landscape.
JOB APPLICATION
Candidates may apply by sending resume to careers@south8technologies.com.
Candidates only – we will not respond to inquiries from third-party recruiters.
South 8 Technologies is an equal opportunity employer.