Membrane Research Scientist - R&D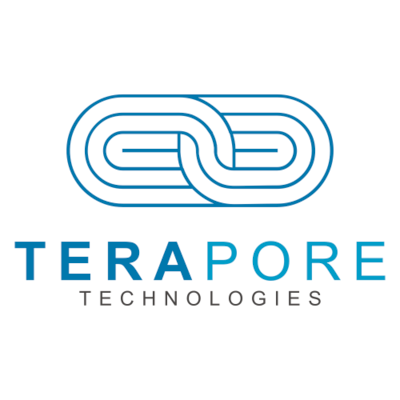 TeraPore
San Francisco, CA, USA
Posted on Thursday, April 27, 2023
TeraPore Technologies is a venture-backed startup developing cutting edge nanoseparations materials for the biopharmaceutical market and beyond. Our team is comprised of PhD scientists, separation experts, and biopharma industry veterans, all passionate about enabling safer, cleaner life science products.
TeraPore is seeking a motivated Membrane Research Scientist – R&D to lead our effort for next-gen applications of our nano-separation platform technology. The key area of interest for this position is to develop a deep understanding of parameters affecting the membrane morphology. You will lead the R&D effort to study the interplay between polymer properties, casting conditions, and the morphology of the membrane substructure. The goal is to move our current understanding of membrane structure from empirical into a solid scientific footing. This knowledge will translate into the design of filter materials with on-demand functional performance for life science markets and beyond.
The ideal candidate has a strong background in membranes, knowledge in polymer physics and/materials science, and hands-on experience with state-of-the-art analytical techniques for membrane characterization. This position is well-suited for a self-starter who is not afraid of challenging conventional scientific wisdom. Passion for science, enthusiasm to transcend scientific boundaries, and grit are must-have attributes for this position. The selected candidate is expected to work independently but will be supported by a team of equally dedicated and passionate scientists with a track record of successfully translating scientific discoveries into valuable products. You will, thus, join an organization with the drive and the knowledge to move complex technologies from R&D into the marketplace.
Responsibilities:
Evolve the knowledge of parameters involved during the casting of our triblock copolymer into a membrane, identify the critical steps and how they determine the membrane morphology.
Develop experimental tools to study membrane substructure and overall morphology.
Test the effects of the shaping of the membrane morphology on the bio-separation of monoclonal feeds and the retention of viruses.
Contribute to the other internal programs of the company on an as-needed basis.
Requirements:
Self-starter with "Can do" attitude, enthusiasm for science and grit.
Master's degree or higher in polymer chemistry, material sciences, physics or related field - PhD preferred.
2+ years of industrial working experience preferred.
Experience in separation, purification, filtration, and/or chromatography required.
Established track record of high-quality work in a fast-paced environment.
Strong technical background, with publications in peer-reviewed journals and/or patents.
Hands-on experience in designing and executing experiments.
Strong fundamental knowledge of polymer physics, colloidal chemistry and/or membrane science highly desirable.
Experience with analytical tools such as SEM, confocal microscopy and/or label-free techniques, such as SPR, BLI or ellipsometry strongly desired.
Ability to work in an interdisciplinary and dynamic small-team environment.